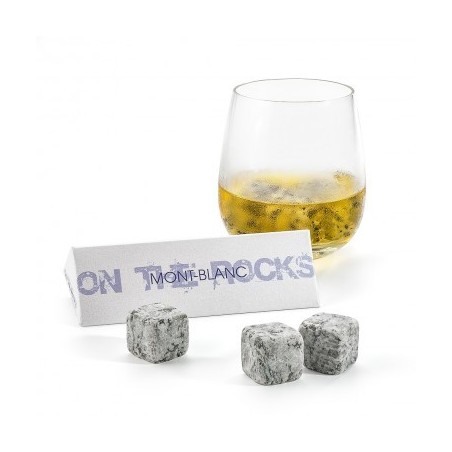  
On The Rock 3 Mont-Blanc Granite Ice Cubes
These granite ice cubes extracted from the rock of Mont-Blanc allow you to preserve and enhance the aromas of your spirits, wines and other alcohols, without diluting their gustatory power and olfactory properties;
Description
These ice cubes are made from huge granite blocks weighing several tons. Cut according to an artisanal technique into small 21-gram cubes, they are then polished to make sure they do not injure the consumer or damage the glasses.
Instructions for use
Place your ice cubes in your freezer for two or three hours. Dip 3 to 4 granite ice cubes in a 2 or 4 cl dose. Made of raw stone, they can be reused endlessly and will last forever.
Data sheet
Origin :

Aveyron

Compositions :

Granit
Customers who bought this product also bought: