List of products by brand Brochier Soieries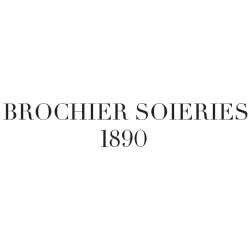 Since 1890 Brochier family has been handing down a tradition born in the 16th century : manufacturing exceptional fabrics and printing artists scarves. Four generations followed one another since the creation of the factory, combining a deep taste of arts and crafts and a keen artistic sensitivity. Brochier Soieries archive is rich of more than 100 000 textile designs representative of all periods and all art styles.
As Cédric Brochier, 4th generation of the family, affirms: " We are proud to say that since 1890 our silk fabrics are created, produced and entirely finalized in France and especially in Lyon, by our expert and passionate hands, in the spirit of the tradition and the high quality, which, nowadays still defines the products labeled Made in France."