List of products by brand Laulhère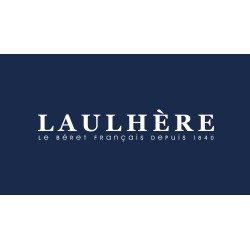 Laulhère, The reference name in French berets since 1840.
The Beret… A national symbol for the French and recognized the world over, The beret is so closely knit into the French culture its now a part of its DNA.

Laulhère is now the only remaining historic beret-maker in France, and has a unique and exceptionally ancient heritage.
Laulhère protects and conserves this unique headwear by respecting a centuries old tradition, 175 years and counting.
Their manufacturing process has evolved in some aspects but 80%of the production is still hand crafted using machines that where built on-site and a "know-how" handed down from generation to generation.
Oloron-St-Marie was once the epicenter of beret producers and today Laulhère is the very last.