List of products by brand La Rochère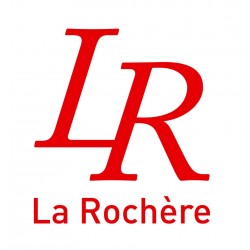 Founded in 1475, La Rochère is the oldest working art glassworks factory in France. With its wealth of experise, the glassworks designs and produces tableware and decorative items from mouth blown and machine glass, ranging from new versions of 18th-century items to designer creations.
La Rochere's pieces are fired at a very high temperatures producing an exceptional quality glass that is both crystal clear and durable. A pressure seam is sometimes visible, which is the mark left by opening the mould in which the glass is pressed. It is the characteristic of pressed machine glass and symbolizes its heritage and makes each item a true piece of French glass history.
La Rochère proposes original collections that are relevant to contemporary living styles. It does not consider "daily life" to be a meaningless notion, but rather filled with heritage, emotions and passion to accompany key occasions and small moment of happiness.