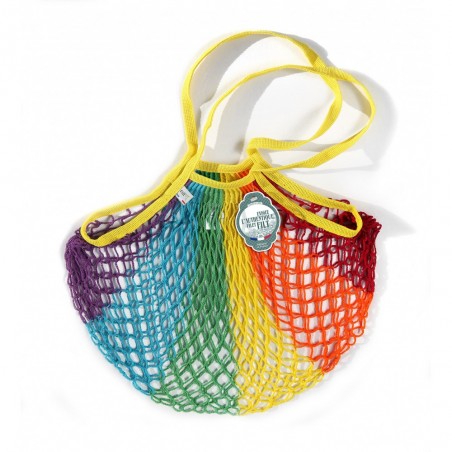  
Shopping String Bag Rainbow
Shoe bag, beach bag, or bag storage, the net supply large format meets all your expectations. This bag is very light to carry and at the same time very large and solid to carry extra things you did not think of buying... Perfect to add in your handbag, just in case...
Description
As early as the 17th century, Norman peasants made nets by hand near Caen.
In 1860 FILT company was founded with these workers. Filt makes a vast range of nets with the utmost care.
Data sheet
Specific References
EAN13

2430000001581