List of products by brand Maison Bonnefoy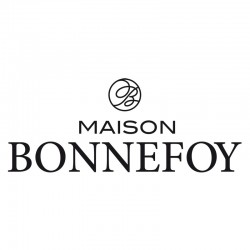 In 1940, Jean-Marie Bonnefoy, father of Marc Bonnefoy,the current director of Maison Bonnefoy , becomes an artisan in a small town of Haute-Loire, Les Villettes, located next to Saint Etienne.


At the time, its activity was focused on the manufacture of garter belts and sheaths before to redirect his activities in the knitted fabric. In 1972, Marc Bonnefoy took over the management, after graduating from the Diderot textile school in Lyon.


Chloe, the granddaughter of Jean-Marie Bonnefoy, brings a fresh look to continue this great adventure with ever more original accessories.

Maison Bonnefoy's unique know-how lies in the use of ancient looms and modern machines combined with years of knitting practices. The entire manufacturing process, from creation to confection, including knitting, takes place in their Auvergnat workshop.