Bring France Home was created by Mathilde & Nathalie. They met at LaCie (a company producing nice looking and performant external disk drives) a long time ago and became good friends. Mathilde was the Innovation & Marketing Director, Nathalie was the Human Resources Director.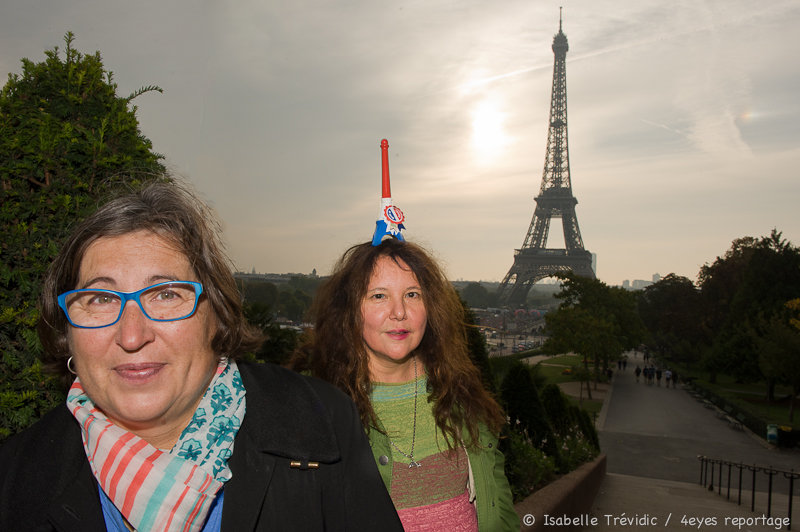 Nathalie and Mathilde and Eiffel Towers - Crédit Photo Isabelle Trévidic /4eyes Reportage
In January 2015 they started to work on a project that was a bit different than what Bring France Home is today and rapidly it came as an evidence : it was difficult for people visiting France to find a place where to find authentic French souvenirs of quality. This is how the story of Bring France Home started. 
Mathilde is a true entrepreneur. She is also the co-founder of UGAL (www.ugal.fr) a company specialized in helping small companies with their digital communication. She loves travelling and meeting new people. She is a good cook, and specializes in marmelades. She is the happy mum of a very handsome cat called Jean-Luc. Jean-Luc also likes meeting with new people and very often visit their English neighbours next door. Mathilde likes to think that he is trying to improve his English.
Nathalie has been dreaming of creating her own company since she is 18. It took her time to make the big jump... Just like Mathilde, she likes travelling and meeting with new people. She is the happy partner of François and the happy mum of Victor. She finds that her son is just perfect... but they do no have English neighbours next door that he could visit to improve his English unfortunately !
Nathalie and Mathilde share a common goal with Bring France Home : having fun together and offering you a choice of nice products, that you will be happy to bring back home. Their ultimate goal is to convince you to come back to France sooner or later, it's such a nice country when you forget about the French people !
Thanks for trusting us and for shopping at Bring France Home.