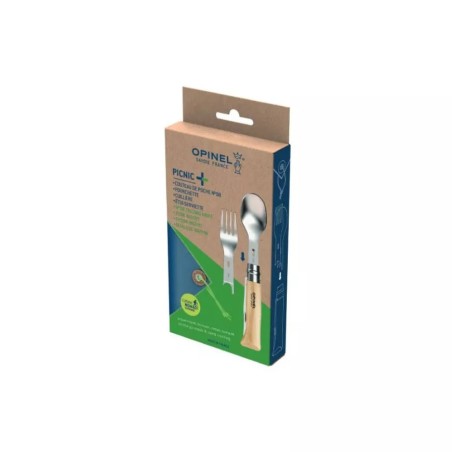  
Description
Picnic + contains all the utensils to eat comfortably on a picnic:
a good folding knife, the Nº08 stainless steel
two accessories that can be attached to its handle to transform it into a spoon or a fork.
The whole thing is contained in a compact, light and practical towel case.
Practical:
Picnic + allows you to quickly transform the Nº08 into a quality, solid and comfortable fork or spoon.
Its "minimal" side makes the set very compact and light, easy to put in your bag for your meals at work or picnics while walking.
Its affordable price which allows the greatest number of people to offer it or to afford it.
Data sheet