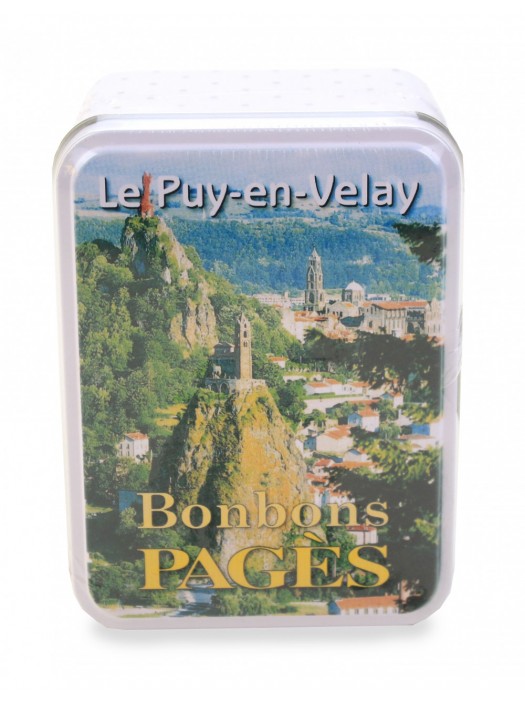  
Description
The officinal verbena was known since the most remote times in Auvergne. The scented verbena (or lemon verbena), native of Peru, was introduced in France in 1785. The formula of the verbena of Velay was developed in 1859 by Joseph Rumillet-Charretier, an apothecary herbalist from Puy-en-Velay.

First sold under the brand name Verveine du Velay Rumillet-Charretier, it became Verveine du Velay Pagès, when, in 1886, Victor Pagès, cousin of Joseph Rumillet-Charretier, was appointed director of the firm and gave it his name.


Ingredients : Sugar 47% - Glucose syrup of WHEAT 43% (contains SULFITES) - Alcohol 4% - Verbena Liqueur Pages 3% - Stabilizer: E420 3%.

Nutritional values for 100 g: Energy 1 592 kJ / 375 kcal - Fat 0,2 g of which saturated fatty acids <0.1 g - Carbohydrates 92,9 g of which sugars 56,5 g - Proteins 0,3 g - Salt: 0,02 g.

May contain traces of MILK and NUTS.
Data sheet
Weight :

100 g

Origin :

Saint Etienne du Rouvray

Height :

3,5 cm

Lenght :

12,5 cm