List of products by brand Bonbons Barnier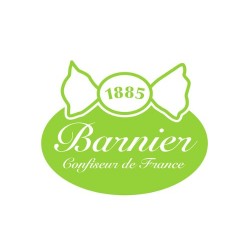 The Barnier confectionery was created in 1885 in Rouen by Pierre and Marius Barnier.
From this centennial tradition, Barnier has inherited a unique know-how in the work of cooked sugar. Today Barnier is the reference brand of candies of artisanal quality in France. The coloring of Barnier candies are 100% vegetable.
All Bonbons Barnier candies and lollipops are individually wrapped and packaged in attractive metal boxes, making them the perfect gourmet gift made in France