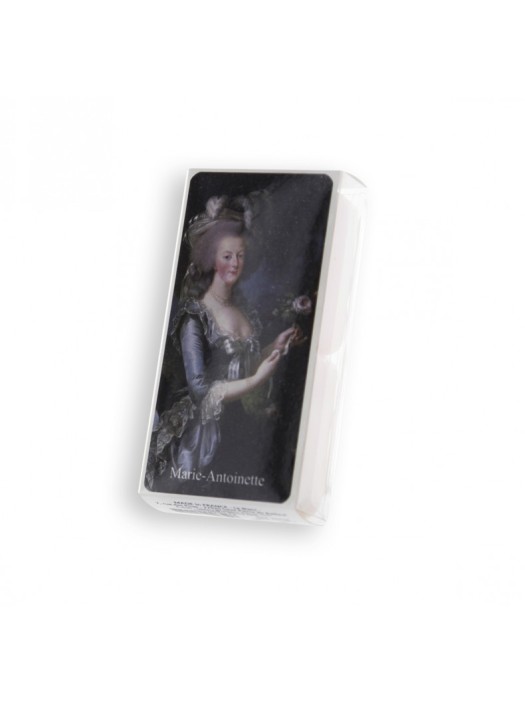  
Set of 2 Guest Soaps Rose Perfume 2x25g Marie-Antoinette de Vigée-Lebrun
To welcome your guests, 2 soaps 25g contained in a sleeve illustrated with with a visual of Marie-Antoinette by Vigée-Lebrun


Marie Antoinette à la Rose is a portrait of the Queen of France by Elizabeth Vigée Le Brun, her official painter.
Description
This soap, handcrafted in Provence, is made of 100% vegetable oils. It is enriched with shea butter, to bring a great softness to the skin.
An elaborate manufacturing process allows the fragrance to last until the end of the soap. The perfumes used, come from a selection of the best perfumers of Grasse.

Rose Perfume
Flowery and romantic scent, raised by a powdery bottom, our Rose perfume evokes perfectly the fragility and the delicacy of the queen of flowers.



Data sheet