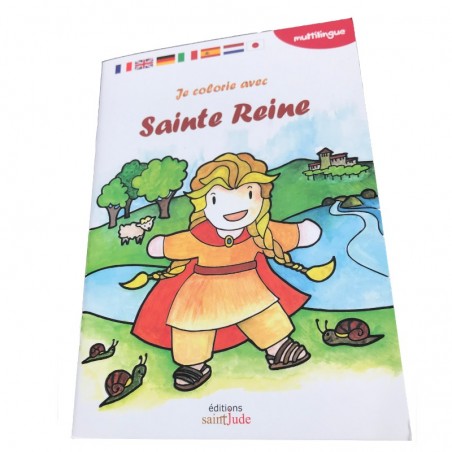  
Sainte-Reine Colouring Book
A colouring book and its story translated into English, German, Spanish, Italian, Dutch and Japanese, to discover the exceptional destiny of the patron saint of the Auxois while having fun.
Description
Queen, this young Gallo-Roman girl, was one of the first martyrs of Gaul.

Her village, Alise-Sainte-Reine, still exists today. The show that is performed there every year at the end of August is one of the oldest Mysteries still performed in France.

A fun and instructive activity!
Data sheet
Specifications :

40 pages

Origin :

France

Height :

15 cm

Lenght :

21 cm