This is the question ! There is nothing more frustrating than coming back home empty handed. But at the same time, there is no way we are ready to bring back home something that is not authentic right ?
A choice of authentic French gifts to bring back home
At Bring France Home, we believe that the most important thing when buying a souvenir is to make sure that you really buy something that comes from the country you are visiting. This souvenir is important because it's either a gift or a reminder of the nice time you had.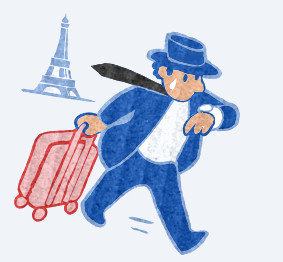 What's the use of bringing back home an Eiffel Tower that was produced in China ? A nice picture is far better ! If you are ready to carry something in your suitcase, it must be worth the effort.
At Bring France Home we have selected products that represent a piece of France and that are Made in France. This is our credo. You will not find everything, you will just find the best and something that cannot be found anywhere in a duty free shop. We also made sure that our products are not too heavy so that you can easily pack them in your suitcase.
Atout France recently published a list of « must haves to bring back from France » . We like their list in general, it's fairly exhaustive : France is about fashion, perfumes, gastronomy, wines and accessories. Our choice though is not to promote multinationals but to make you discover unique, colourful, tasteful products that you can enjoy sharing once back home.
We hope you will find everything you need at Bring France Home. If you have suggestions, do not hesitate to contact us and to share them with us. This is important for us to meet your expectations.